Power quality and energy analyser
The 435 series II equipped with advanced power quality functions and energy monetization capabilities. PowerWave data capture: Capture fast RMS data, show half-cycle and waveforms to characterize electrical system dynamics. Energy loss classic active and reactive power measurements, unbalance and harmonic power, are quantified to pinpoint the fiscal costs of energy losses. Measures all three phases and neutral: With included four flexible current probes with enhanced thin flex design to fit into the tightest places.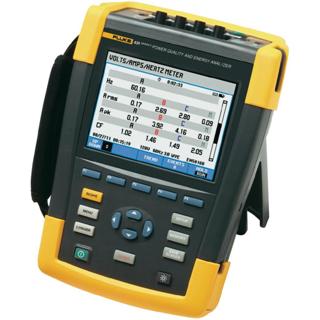 Power quality and energy analyser is
now available for rental
throughout UAE.
Contact us
now to get confirmation on the availability of this testing equipment. Hire this testing kit for daily, weekly and monthly rental charges conveniently.
On demand testing equipment rentals
Our on-time delivery of equipment ensured to meet the testing requirements that are scheduled at project sites. We offer transportation for delivery & collection of equipment to all over UAE. For overnight and immediate requirements can be fulfilled with the support of client's logistics arrangement.
On site assistance and support
Our qualified testing engineer conducts testing activities with detailed report of analysis through safe and proper operation of the equipment. Standard format of test reports as recognised by respective governing authorities will be submitted on successful completion of testing activities.
Primary Injection testing equipment
High voltage testing equipment
Transformer testing equipment