High temperature oil bath kit
This equipment is built using a unique tank design that guarantees the best uniformity possible in a liquid bath. Also it is coupled with the Digital Micro processor based PID controller to achieves uncompromising performance and ease of use.
Filling Volume: 12 liters, Temperature Range: 5° C above ambient to 150°C, Sensor type: Class A PT 100, Display resolution: 0.1°C, Display accuracy: 0.5% Full Scale ±1 digit, Controlling Accuracy: ±0.1°C ±1 digit, Stirrer:Fractional Horse Power Motor, Uniformity/Stability: ±0.3°C.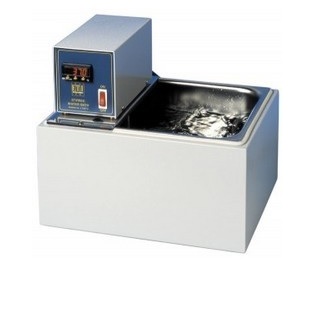 High temperature oil bath kit is
now available for rental
throughout UAE.
Contact us
now to get confirmation on the availability of this testing equipment. Hire this testing kit for daily, weekly and monthly rental charges conveniently.
On demand testing equipment rentals
Our on-time delivery of equipment ensured to meet the testing requirements that are scheduled at project sites. We offer transportation for delivery & collection of equipment to all over UAE. For overnight and immediate requirements can be fulfilled with the support of client's logistics arrangement.
On site assistance and support
Our qualified testing engineer conducts testing activities with detailed report of analysis through safe and proper operation of the equipment. Standard format of test reports as recognised by respective governing authorities will be submitted on successful completion of testing activities.
Primary Injection testing equipment
High voltage testing equipment
Transformer testing equipment